Home
Talk

3
1,177pages on
this wiki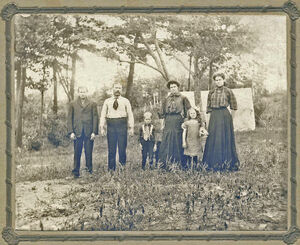 Welcome to the Local History Wiki
A place to publish your local history. For example,
Host your local history here
Researching the history of your property or neighborhood? Here's a place where you can share your work, and collaborate if you wish to.
What is welcome here:
Local history societies and similar bodies (eg transport history)
Archives and record offices
Local government - structure, administrative bodies and members thereof etc.
How to research particular types of local history and microhistory'
Reference materials.
Lists of wikis covering a particular area, country, field of interest or timeperiod.
Developing chronologies and other materials, such as Archives timeline
Articles on particular lines of research.
Anything else that is reasonably connected to the field.
See also Local History coverage

Links to other wikis are welcome.
Latest activity